Danks Designs is a full service marketing and advertising firm in San Diego. We deliver unique marketing and advertising campaigns for our clients. We create unique sales campaigns tailored to our individual clients needs. Are you looking for your next social campaign? Want to create a Facebook campaign? Do you want a campaign that will go viral? We can help.
Check out the newly refreshed Danks Designs website, just launched. It is a new responsive website tailored to work well no matter what platform or device you are working from. We can create the same for you, drop us a line to see how we can help. Are you looking to showcase you latest projects? Do you want to deliver new content to your audience, take a look at our new site to see what we can do for you. This new site is mobil optimized, dynamic and clean so users are able to get to the content they want quickly. Talk to us to see how we can do the same for you and your business.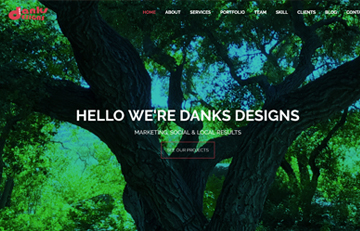 Do you want to create a new blog for that new service you provide? Or looking to sell products unique to your business? Danks Designs can help with your design and development needs.
Are you publicizing your publicity? Are you getting in front of the people that matter to you? Plan your attack, do you know the best days of the week to launch your new product or service? Have you thought about it so you know when you can reach your target audience?
#Marketing #BringtheDanks #DanksDelivers #MotivationMonday #MoreMonday #MomentumMonday