ABOUT DANKS DESIGNS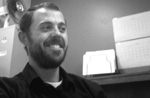 High end, cutting edge, quality designs delivered on time to clients for over ten years.
I've always had a knack for designing, laying out and visualizing. I now get to deliver my visions to my clients. I graduated from the Art Institue of California, San Diego, with a Bachelors in Digital Design, and since then I have followed up with more schooling. You can never stop learning. Please contact me for a full resume travis@danksdesigns.com.
Danks Designs is full service. I specializes in web, interactive,video and graphic projects that serve the clients needs. Flexible, creative, talented. I visualize and produce the projects in a timley manner.
Native of beautiful San Diego, CA.

I like the four seasons, quads, snowboarding, river trips, the beach, being outside. I enjoy my family and friends. I strive to be the best I can be in my work and personal life- every day!
Only Individual Customer Support
I like talking to my clients, communication is number one, and I pride myself in good communication.
I am available to handle any customer support issues that may arise through out the process of your project. Danks Designs is available to clients when needed. I value clients and their time. Please allow 24 hours for a response to your questions.
See all